Loreto Aramendi spielt F. Liszt, C. Franck, Ch. Tournemire und J. Brahms im Grand Orgue Aristide Cavaillé-Coll (1863) der Basilika Santa María del Coro von San Sebastien (Baskenland – Spanien).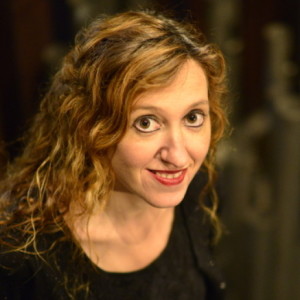 Dauer: 1h22 '.
Preis: 18 € (Versand nicht inbegriffen).
Schon verfügbar.
Sofortiger Versand per Luftpost (max. 6-8 Tage Lieferzeit).
**** 4 stars – « Very recommendable indeed ».
« This is a splendid recording » [..] « It is clear that Loreto Aramendi is a very special player performing on an outstanding instrument » [..] « Aramendi's total command of the instrument makes these two CDs worthy of special praise »
« Exemplary nature of playing » [..] « Playing and interpretation of a very high standard thanks to the performer's stunning technique and her command of the registrational complexities of both the organ and the composition »
__Organists' Review – December 2016 by David Baker.
« a fine example of absolute musicianship, sound technique and utter command over the instrument. »[…] «Cesar Franck' s Prelude, Fugue and Variations along with Piece Heroique also feature on the recording. Aramendi's rendition of these works remains faithful to the musical score with accurate execution and 'lyrical' playing of the haunting melodies of Franck.» […] «Aramendi captures the full essence of the Brahms' Choral Preludes, full of emotion and expressive quality.» […] «Aramendi uses the Santa Maria organ to its capacity using almost every single stop combination. She delivers a striking performance that rings through the entire Basilica throughout the marathon of a work. Overall this is a very sound recording with accurate yet exciting playing on the stunning Cavaille-Coll instrument.»
__Sydney Organ Journal. Vol 47, nº4 – Spring 2016. page 45 by Gareth Baard.
Beschreibung:
Doppel-CD (1h22 ') vom 6. bis 9. November 2014 aufgenommen.

**** Sterne von "Chor & Orgel" – Juli 2016

>>> Excellent review [PDF] by the Sydney Organ Journal – September 2016<<<Buch mit 80 Seiten.
Anmerkungen zur Musik.
Technische Beschreibung der Pfeifenorgel.
Fotos, Stoppliste und Originaldesign der Konsole von Aristide Cavaillé-Coll.
Texte in: English / Français / Castellano / Euskera / Deutsch.
Granted by the ENRIQUE LARTUNDO fundings.
---
CD1
Improvisation de 1930 retranscrite en 1958 par Maurice Duruflé – Charles Tournemire (1870-1939)
1 – Choral – Improvisation on « Victimae paschali » 9'43"
Extract de « Six Pièces » Prélude, Fugue et Variation – 1862 – César Franck (1822-1890)
2 – Prélude : Andantino 3'34"
3 – Lent – Fugue : Allegro ma non troppo 3'52"
4 – Variation : Andantino 3'32"
Prélude et Fugue en sol mineur – 1857 – Johannes Brahms (1833-1897)
5 – Prélude : Allegro di molto 3'55"
6 – Fugue : Tempo giusto 4'29"
Extrait de «Trois Pièces » – 1878 – César Franck (1822-1890)
7 – Pièce Héroïque 8'27"
Extraits des 11 Préludes de Coral – 1896 – Johannes Brahms (1833-1897)
8 – Herzlich tut mich verlangen 4'28"
9 – O Welt, ich muss dich lassen 3'29"
10 – Herzlich tut mich erfreuen 3'38"
CD2
Fantaisie et Fugue sur le choral « Ad nos, ad salutarem undam » – 1850 – Franz Liszt (1811-1886)
11 – Moderato- Allegro – Vivace 10'44"
12 – Adagio 8'43"
13 – Adagio – Allegro deciso – Fugue : Allegretto con moto – Adagio 12'43"