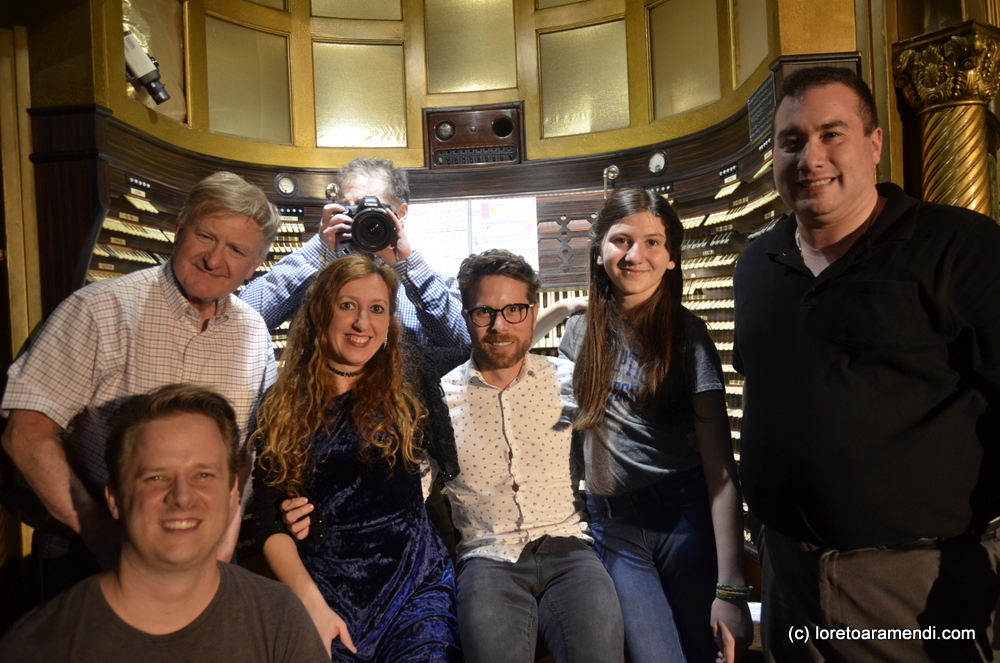 Momento especial con la visita al órgano Midmer-Losh (1929) del Boardwalk Hall. Todo el equipo que cuida el órgano estaba presente para permitirme tocar este magnifico instrumento, atentos a cualquier problema técnico y poder reparar al momento.
El instrumento esta siendo restaurado (10 personas trabajan allí), con un proyecto que durara 10 años, estamos en el cuarto año. Magnifico trabajo !!!
La posterior visita de las diferentes partes ocultas en las entrañas del Boardwalk Hall fue increíble !!!
Thank you Anthony Scott, Nathan Bryson, Scott D. Banks, James W. Martin, Dennis Cook… and the volunteers !!